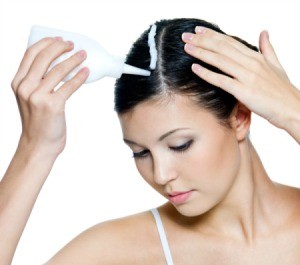 Step by step how to dye your hair to a lighter colour for the first time.
When you dye your hair for the first time, first apply the colour on the whole length of the hair and hair ends apart from the roots.
Leave free about 2 cms from the hair roots.
Leave the hair dye in for 20-30 mins.
Finally apply the colour on the roots too.
Leave it in for 30-40 mins.
To boost the shine of the colour, apply a stronger Vol. on the length of your hair and on the hair ends.
Keep in mind, that this technique works only with un-dyed hair, because as you know, you cannot lighten coloured hair with only hair dye.